Hello there!
Recently I bought a couple of sweater/collar clips from Etsy stores! Inspired by my love of collared shirts/dreses, and Connie from
K is for Kani
, who has a seemingly endless collection of them, I bought 2 different ones and thought I'd share.
I am a sucker for
owls
. I love
owls
. All of the
owls
. So I bought this without a second thought. It's a bit fiddly as they are pins rather than clips, but it is too cute for me to care. I'm just hoping that the pins don't leave holes in fabric collars.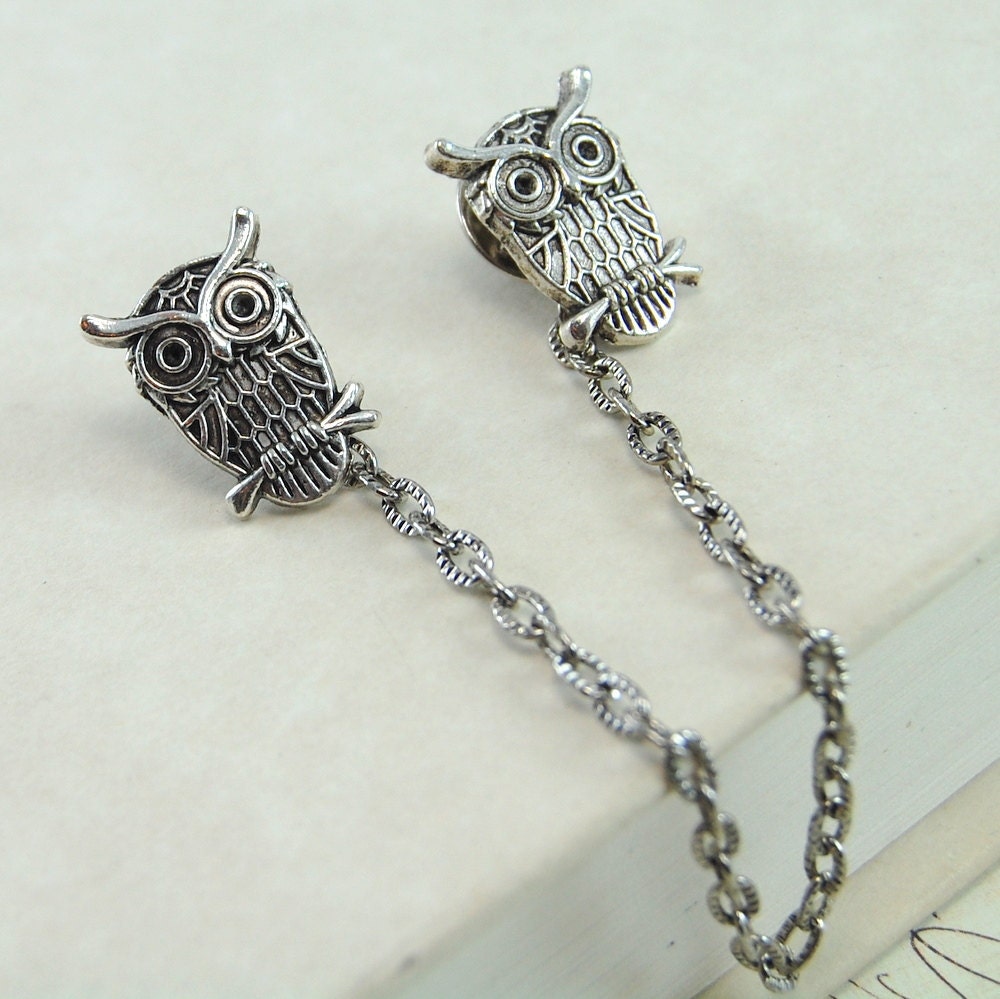 There are hundreds of vintage items here and some lovely brooches. I'm not normally a gold person but this is really lovely and in great condition. I love the design and the clips make it much easier to use.
I hadn't ever really shopped on Etsy before. But I feel like it's going to be another money drainer for me. I received my purchases from Yumetenbo on Monday (super fast shipping!) and am reasonably happy with the stuff I got. I didn't quite get the sizing right (everything is slightly too big; better than too small), and ended up getting a pink dress instead of mint green. But these things happen. I bought a couple of other items from Yumetenbo afterwards in a shopping frenzy. I am the worst and really need to learn to control myself when it comes to clothes shopping. :)
New circle lenses should be arriving soon and I'll post some pictures of the Yumetenbo stuff I bought soon as well. I had my final exam for health psychology yesterday, and have just started my new units; stats + criminology. I hope everyone is having a good week. ♥